BobbySue's Nuts
Mission-driven Branding System
Unifying identity and packaging system
As a fast growing company in the premium nut category, Bobbysue's Nuts sets itself apart with a great product and a passionate mission – saving abandoned animals. Hey created a new brand identity leveraging this mission with an eye-catchy graphic palette that communicates quality as well as a playful, animal-loving personality.
We developed a new logo and tagline, packaging system, a collection of character illustrations featured on packages and a comprehensive brand story to position Bobbysue's Nuts as a premium, fun and delicious snack.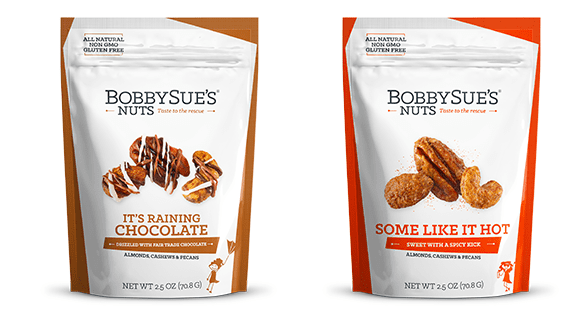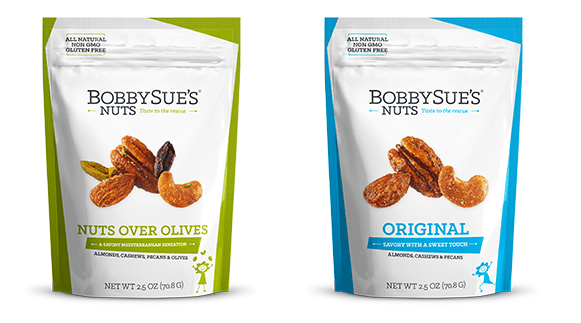 With a new focus on marketing and design the brand has seen increased interest from major retailers, the brand can now be found on the shelves of Whole Foods Markets and Costco.