Car Toys
Geofenced Mobile Display Campaign
Driving Best Buy shoppers into nearby Car Toys stores
The majority of car audio and car tech purchases are made in a brick and mortar store. Yet buyers do most of their research online, often while they're shopping in a physical store.
For Car Toys we took advantage of this shopping dynamic, delivering highly competitive and relevant Car Toys messages at exactly the right moment in the shopping cycle. Our strategy targeted prospects on their mobile devices while they were shopping in competitive stores like Best Buy.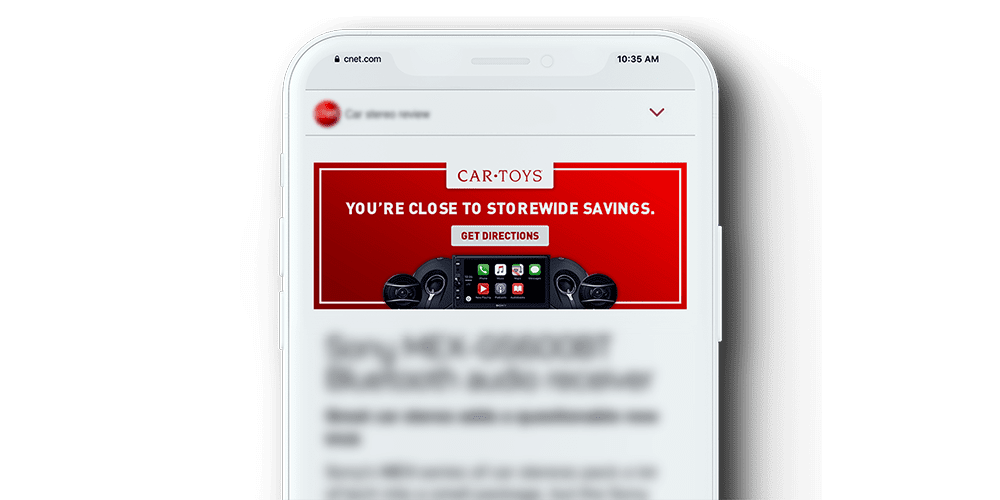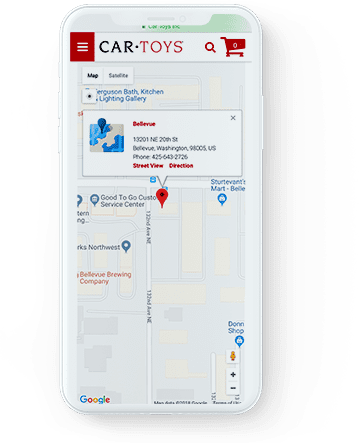 The landing page included a map of Car Toys stores close to the user's current location. Using geo-location in the vicinity of Car Toys stores, we tracked people who clicked on ads and then went to Car Toys.
Ad click through rate of .21% (vs 0.10% industry average) and subsequent visits to Car Toys stores exceeded 40%.
40%
VISITED CAR TOYS STORES