Heritage Bank
Business is all of us.
In January of 2020, Hey began work on a brand and customer acquisition strategy to position Heritage Bank as the partner of choice for small and medium businesses in the Northwest. In March of 2020, a global pandemic forced a change of plan and Hey adapted the strategy to one that would demonstrate support for businesses and non-profits in trying times.
The campaign landing page provides a brief overview of each of the participating businesses or non-profits. Two short documentary/testimonial videos provide the stories that make a human connection, and a lead capture on the landing page, for those interested in participating, ensures actionable results.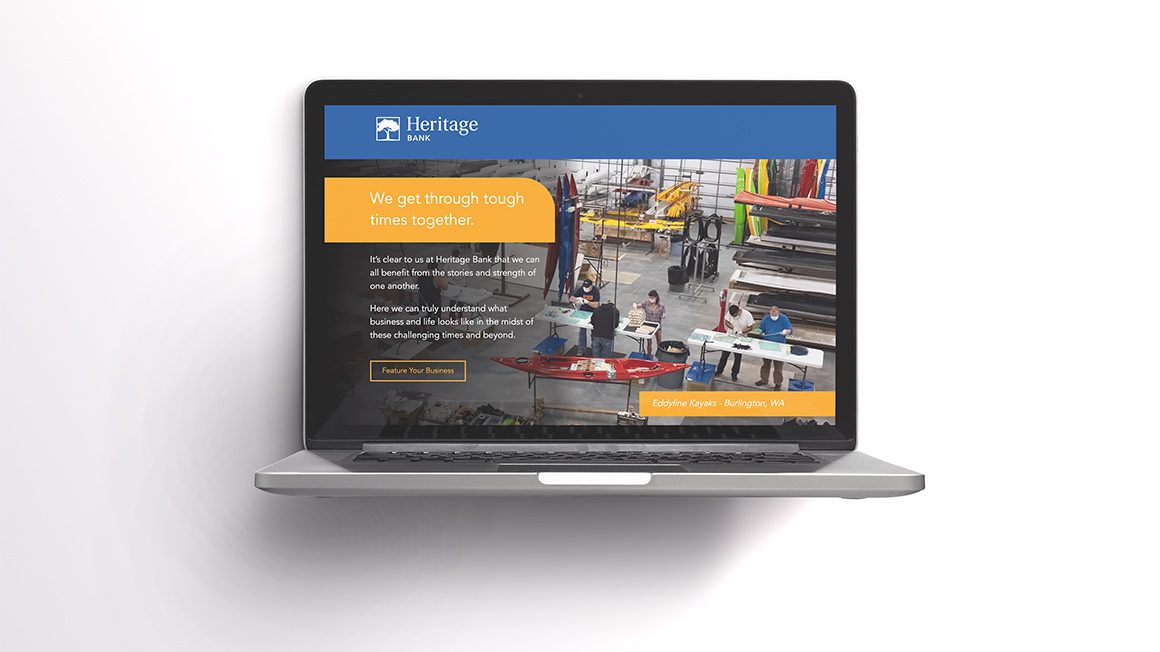 Campaign elements including display, social media and print executions drive page visits, leads and video views.
The campaign theme, Business is All of Us, highlights the role of these businesses as fundamental to the well-being of our communities. In doing so the work has forged new connections, generated goodwill and captured plenty of new business leads.