Mutual of Enumclaw
Thoughtful Brand Campaign
A unifying brand idea
Mutual of Enumclaw needed a brand idea that could resonate with three key audiences –independent insurance agents (the sales force), customers (policyholders), and employees – and serve as a unifying theme for a wide range of marketing content and web properties.
As an insurer, Mutual of Enumclaw had a reputation for well thought out coverage in its underwriting, and for great customer experience in claims – rather than sidestepping them, MOE was known for paying quickly, without hassles.
Research among agents and consumers confirmed these insights about the company's character which could be summed up in a single word: Thoughtful.
As a unifying brand idea, "Thoughtful" extends across the Mutual of Enumclaw ecosystem of products and marketing materials, online and off, and has invigorated company culture with a common purpose.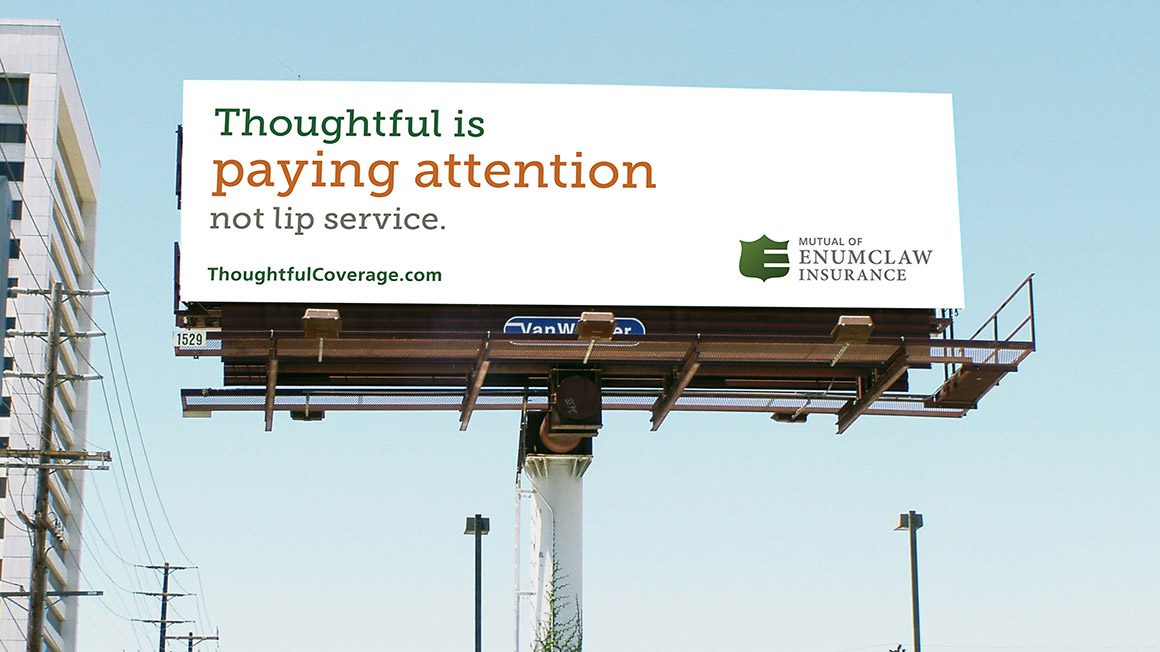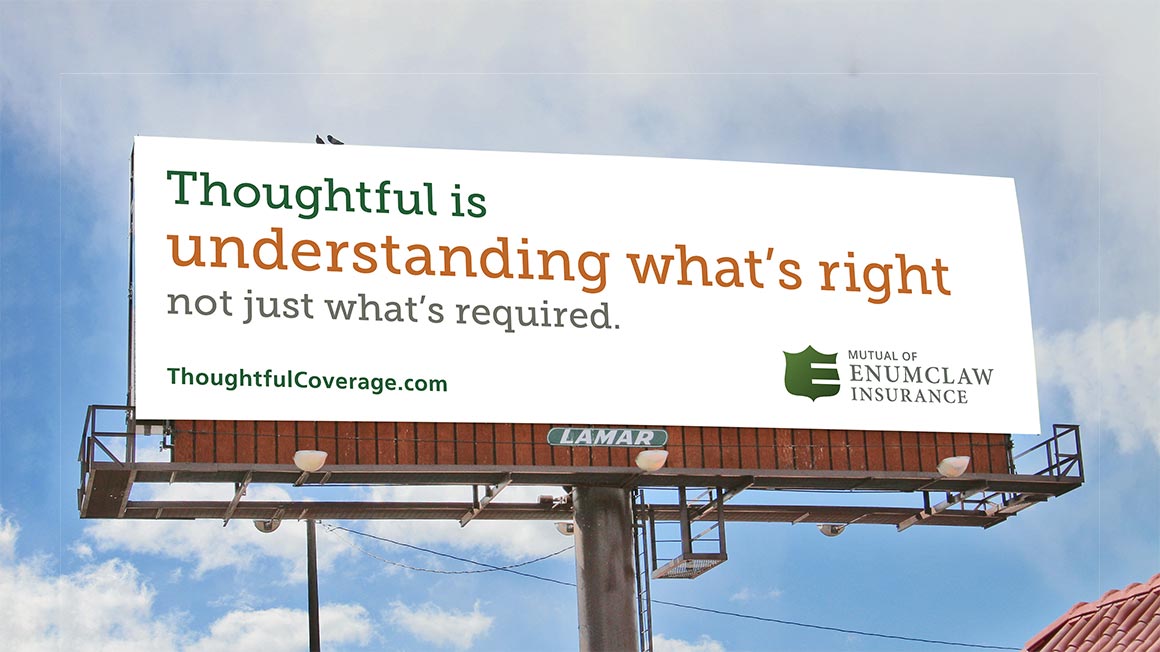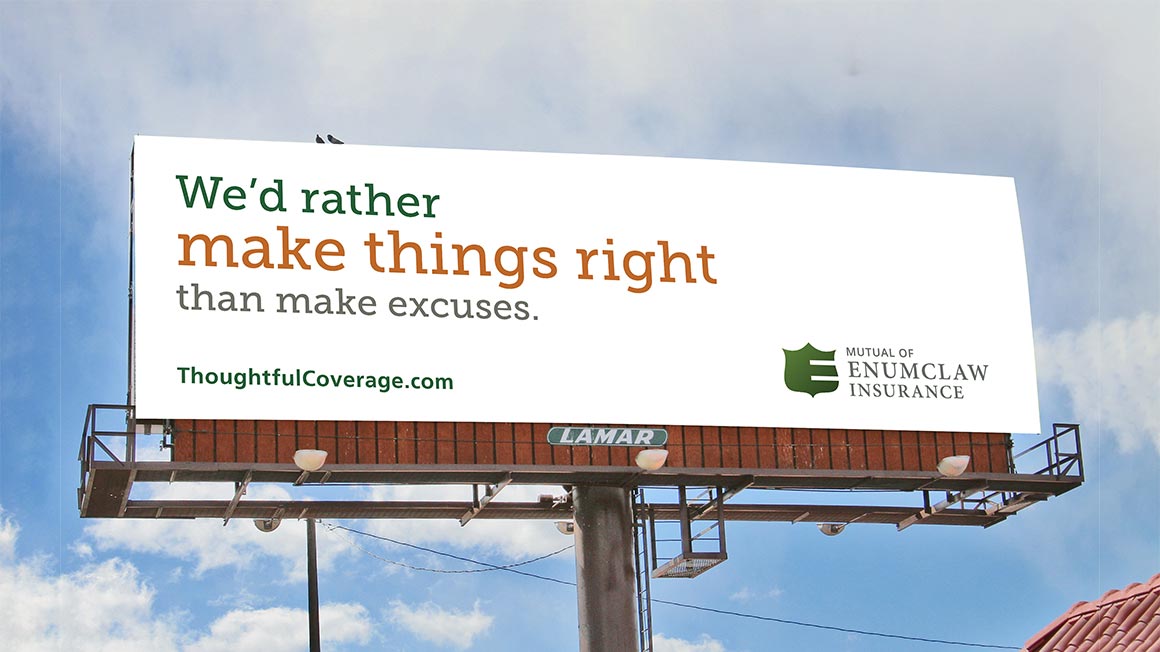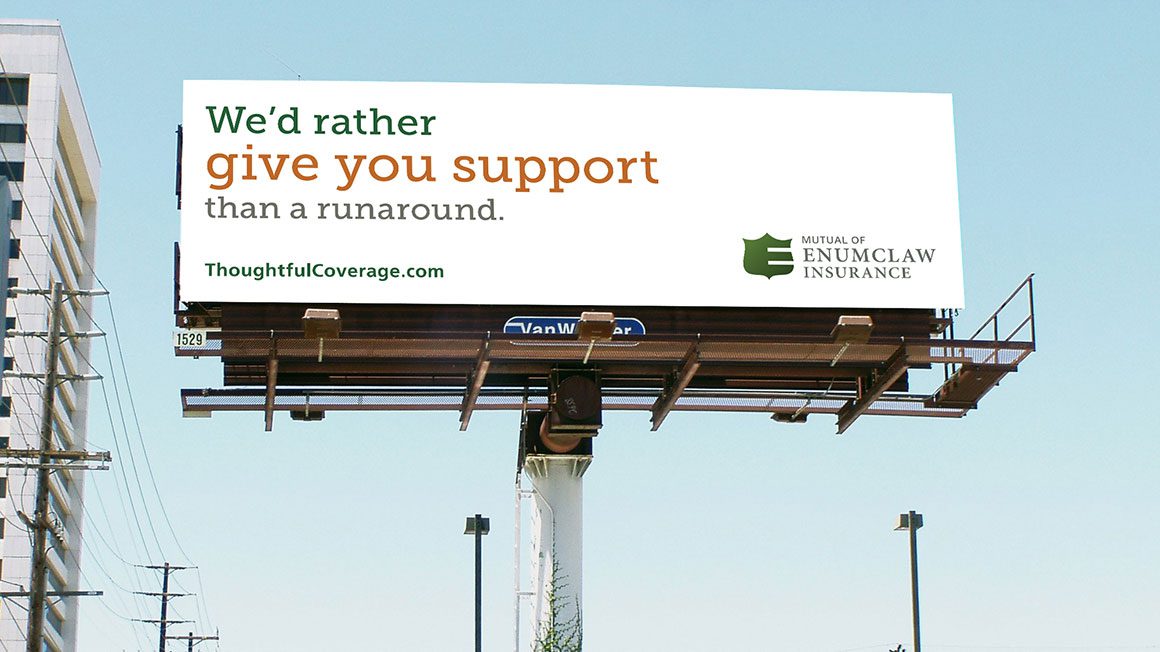 Various billboards for the campaign.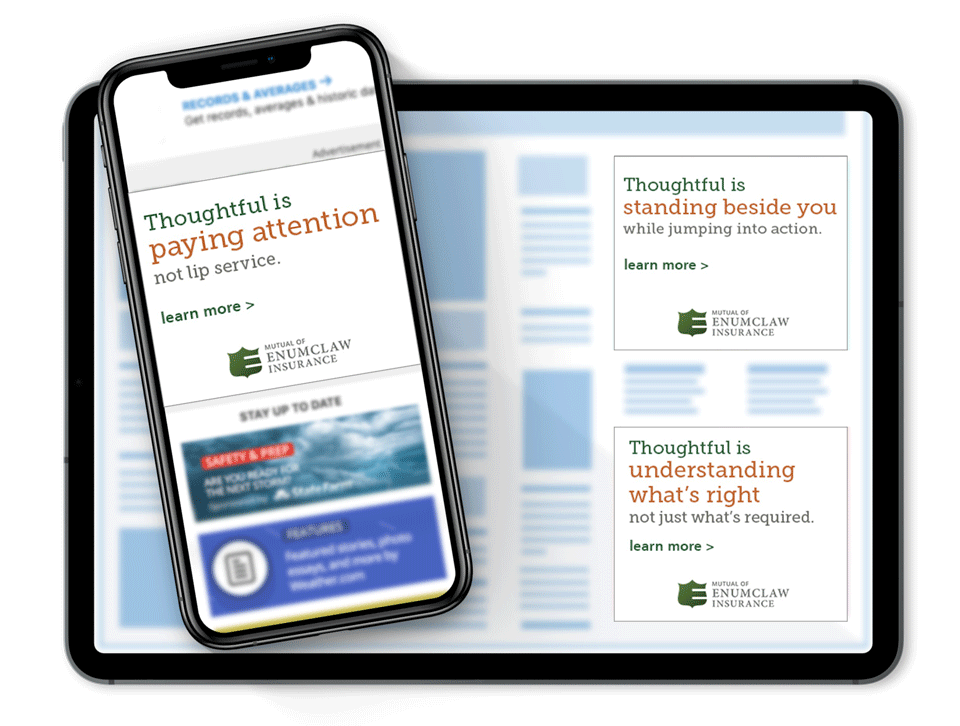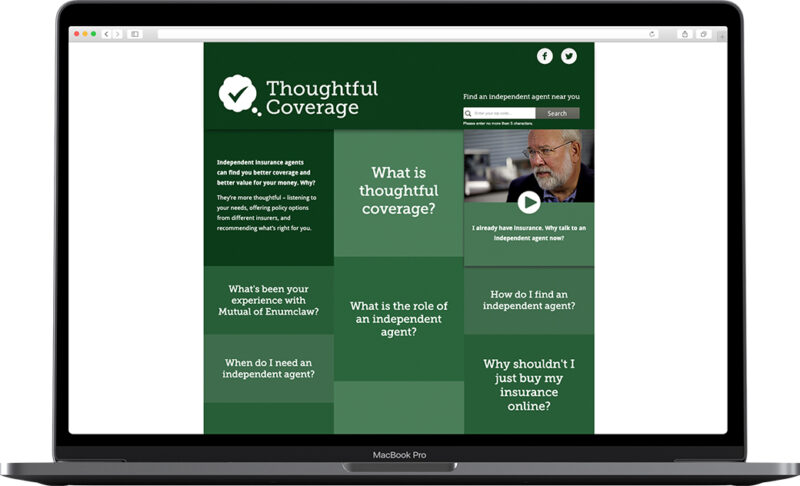 The MOE Thoughtful Coverage website, designed and developed by Hey.
+30%
NPS SCORE (INCREASE SINCE CAMPAIGN LAUNCH)
Top 100
COMPANIES TO WORK FOR IN WASHINGTON STATE