Heritage Bank
Sales Enablement Toolkit
Fueling an effective digital sales process
Scattered across 40 separate branch locations, Heritage Bank's sales team members weren't always on the same page when it came to sales strategy and using the marketing tools at their disposal in effective ways.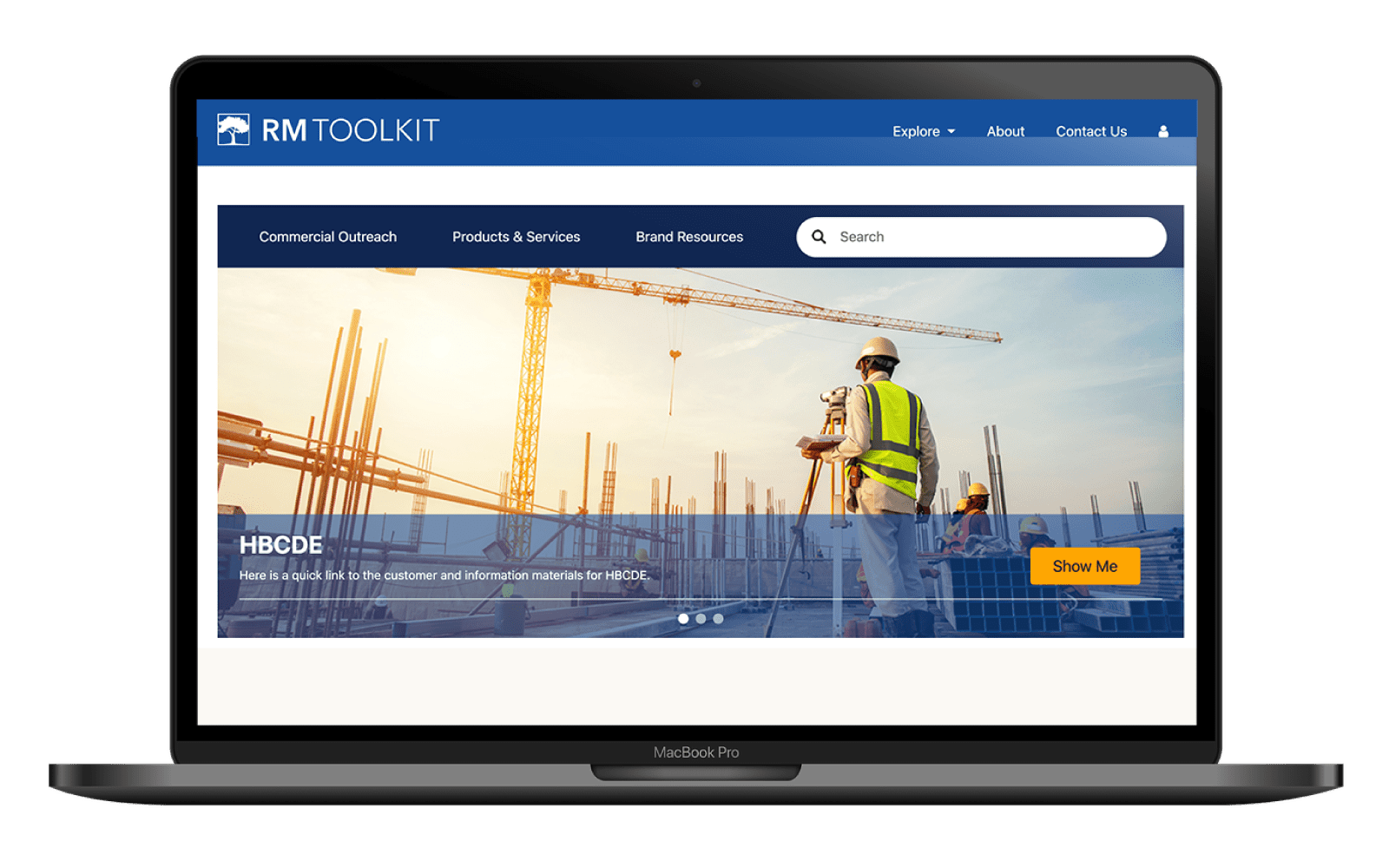 To overcome this sales enablement gap, we built an intuitive online Toolkit organized around proven practices – a digital resource hub of brand-worthy, shareable, and downloadable marketing materials designed to stay connected with, and convert, prospective customers.
Content forms, created by Hey, such as videos, infographics, greeting cards, social media ads, articles and one-sheets provide informative and persuasive communications to reach prospects across various touch points on the path to conversion.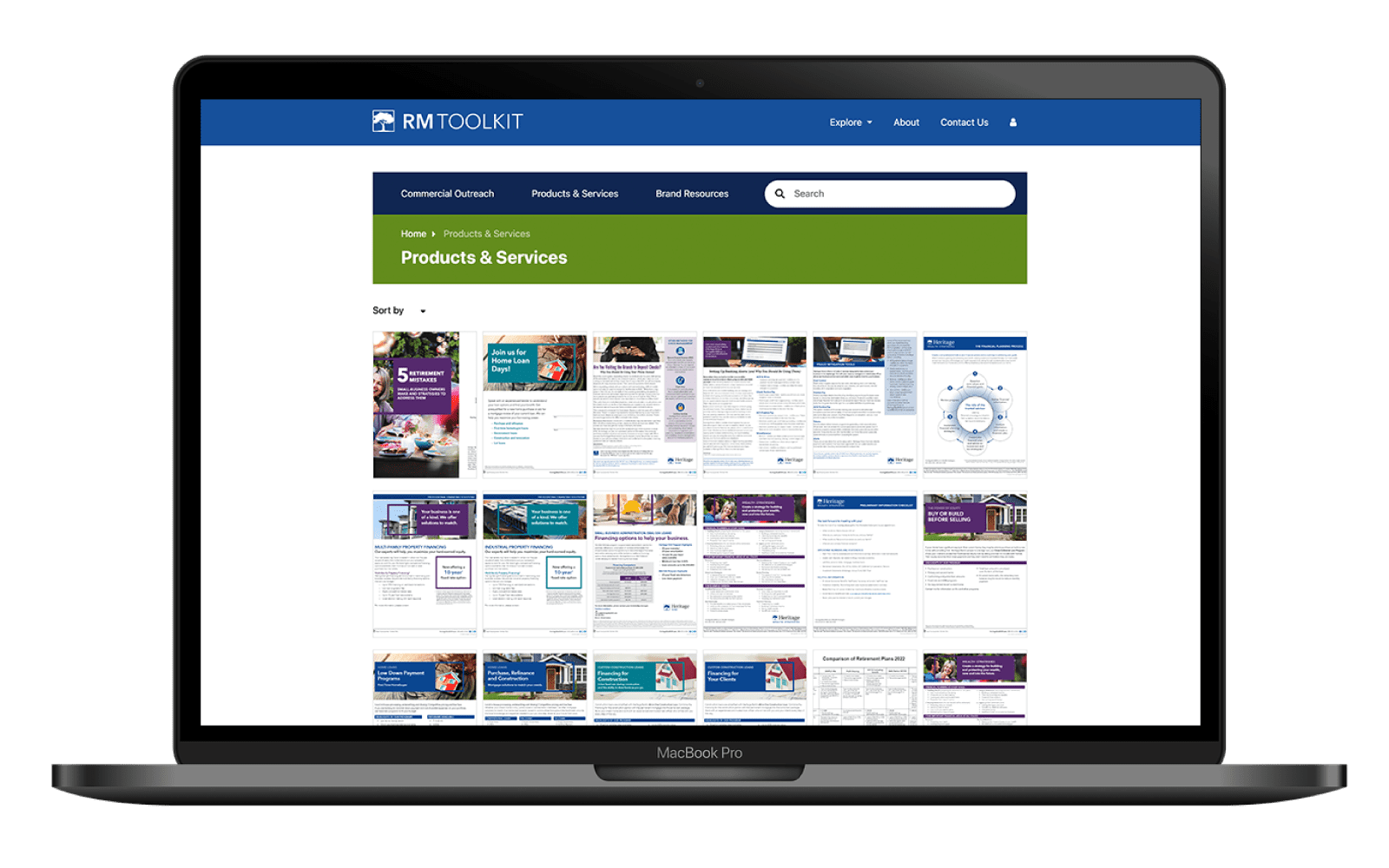 An intuitive shopping cart makes it easy to email content directly to prospects, share it to social media channels or download it.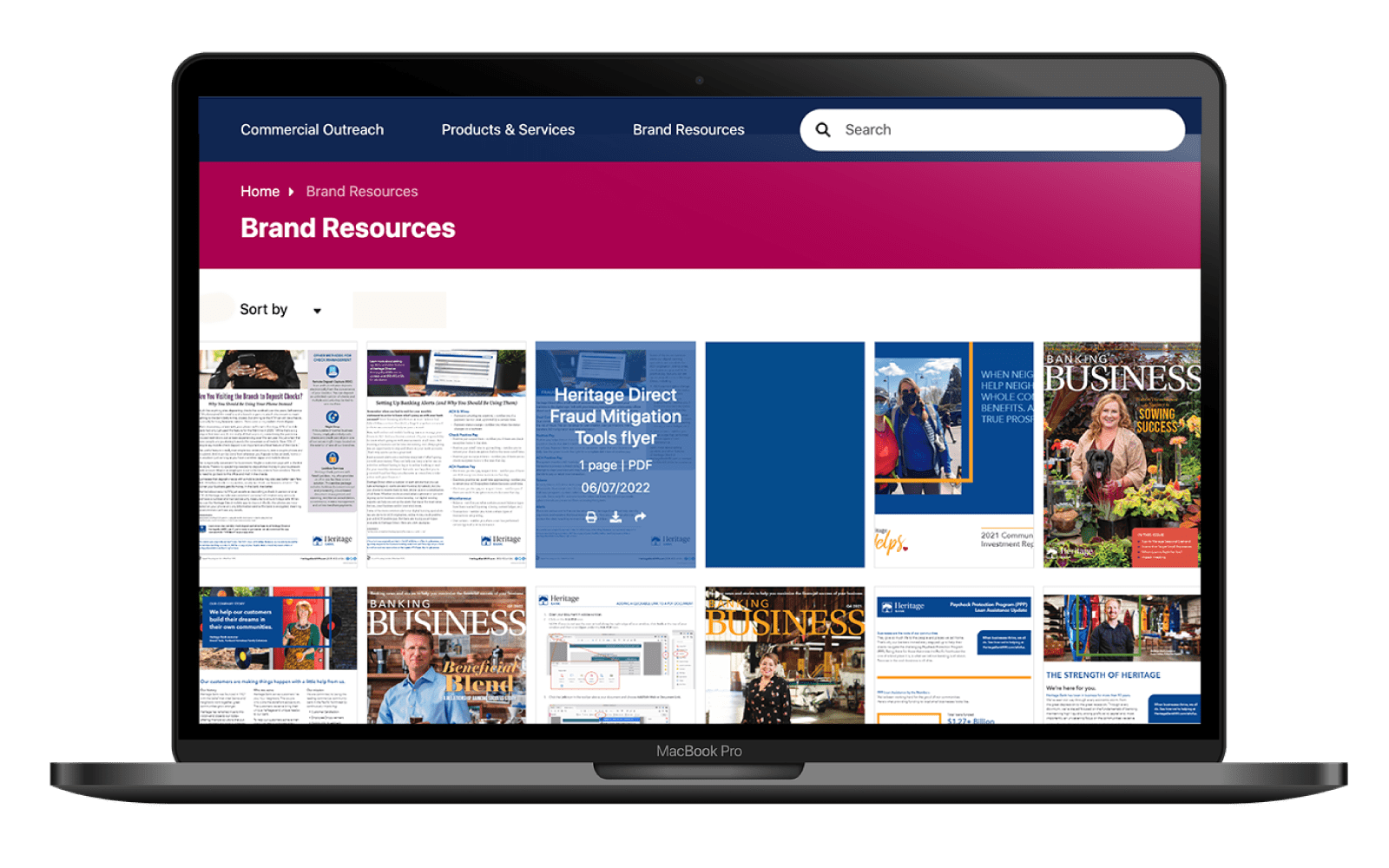 Brand Content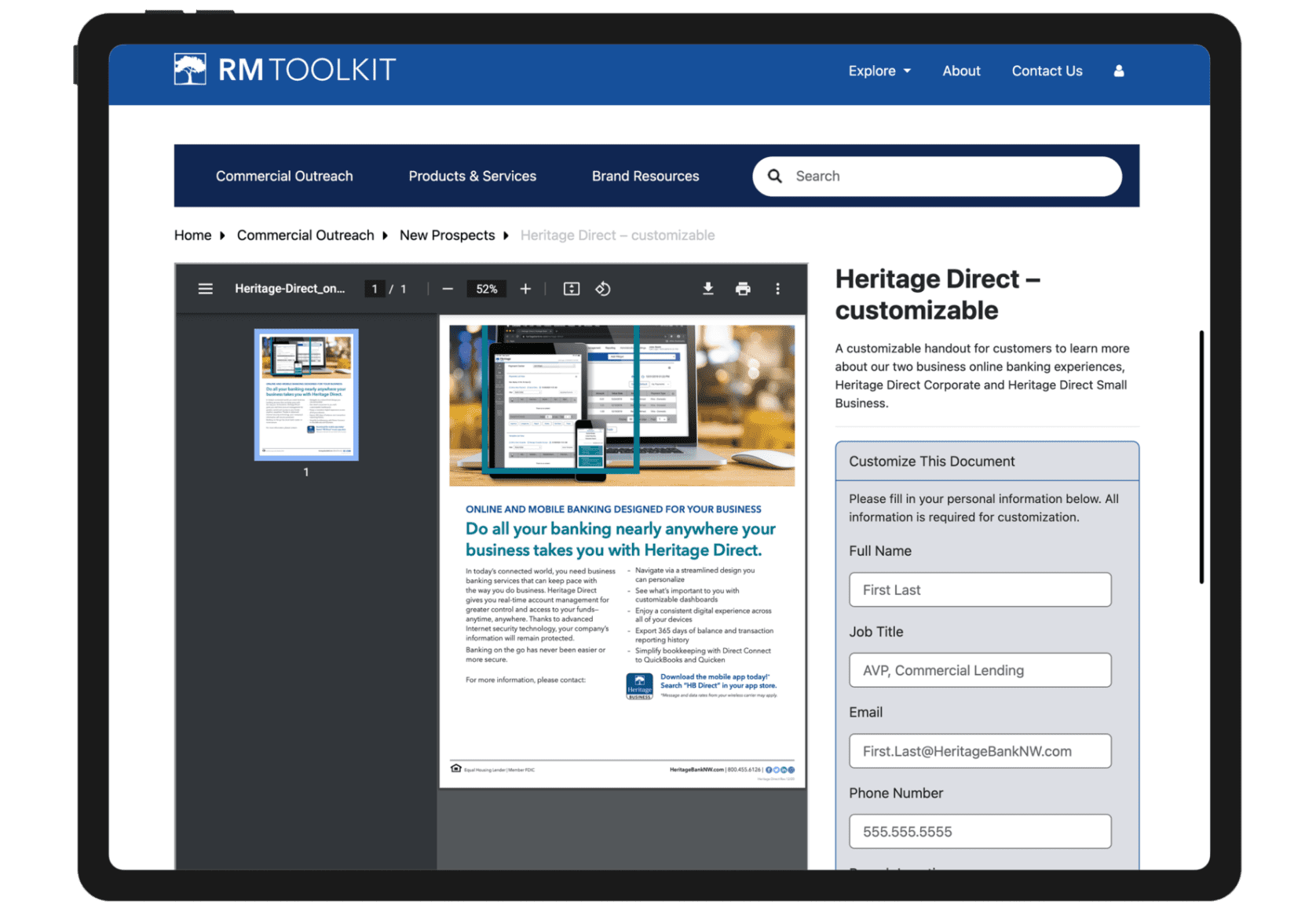 Customizable content modules allow team members to add personal contact info and a photo.
AVERAGE
100+
DOWNLOADS PER MONTH
6+
MINUTES OF TIME ON SITE
MORE THAN
500
SESSIONS PER MONTH
AVERAGE
100+
DOWNLOADS PER MONTH
6+
MINUTES OF TIME ON SITE
MORE THAN
500
SESSIONS PER MONTH