The Institue for Functional Medicine
Empower Health Campaign
Ecommerce approach brings success to an education provider
The Institute for Functional Medicine (IFM) provides state of the art training and certification to healthcare professionals focusing them on the root causes of disease. To stimulate enrollment/sales, we drew upon fundamentals of ecommerce marketing to drive and convert leads on site.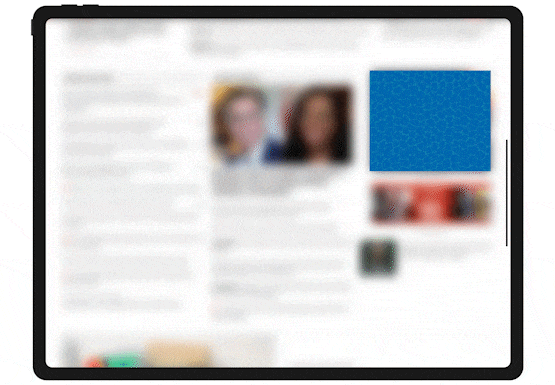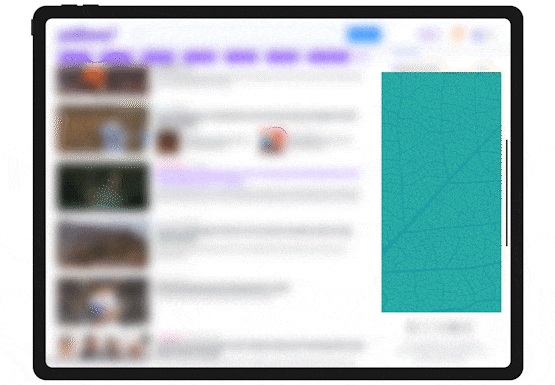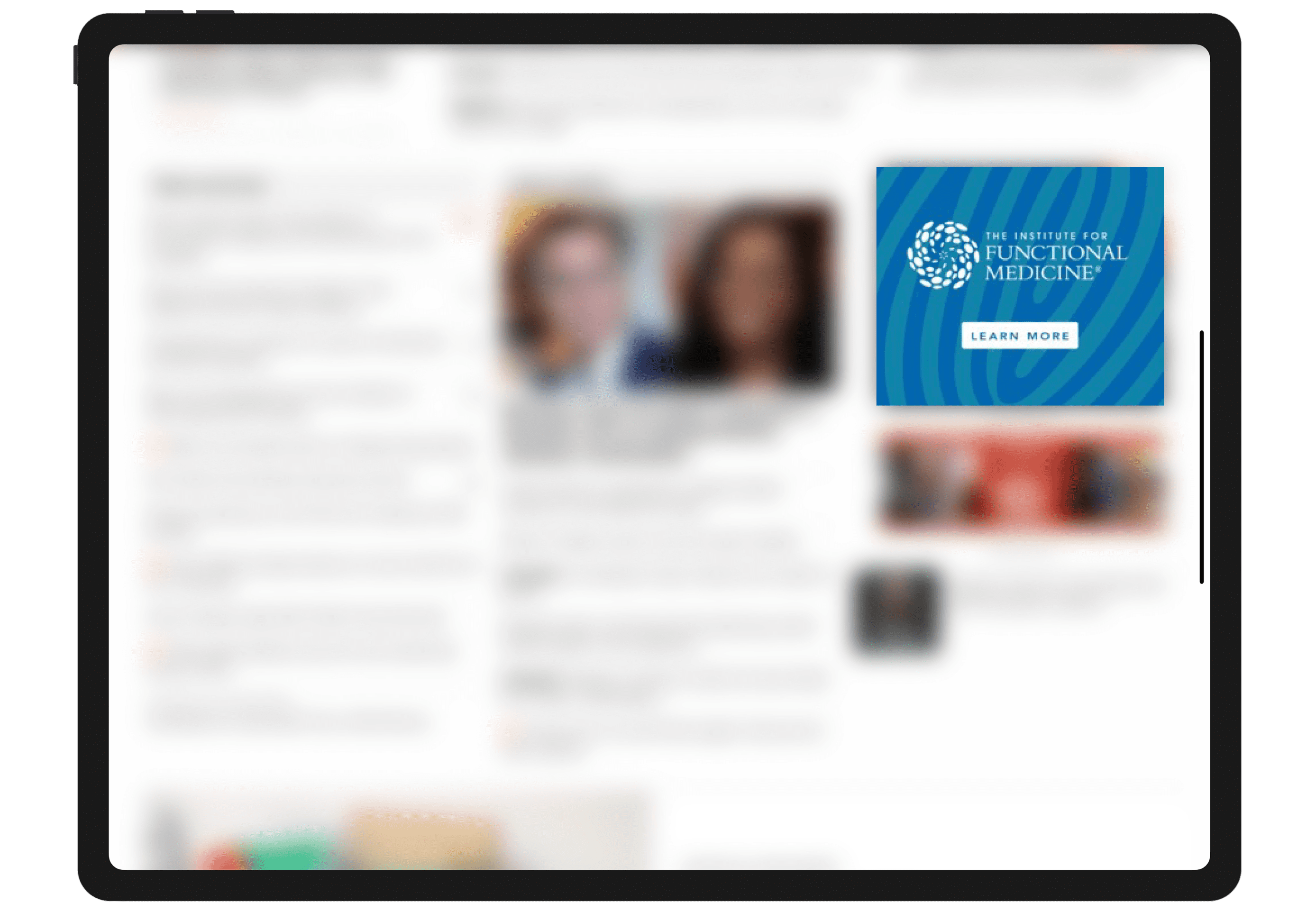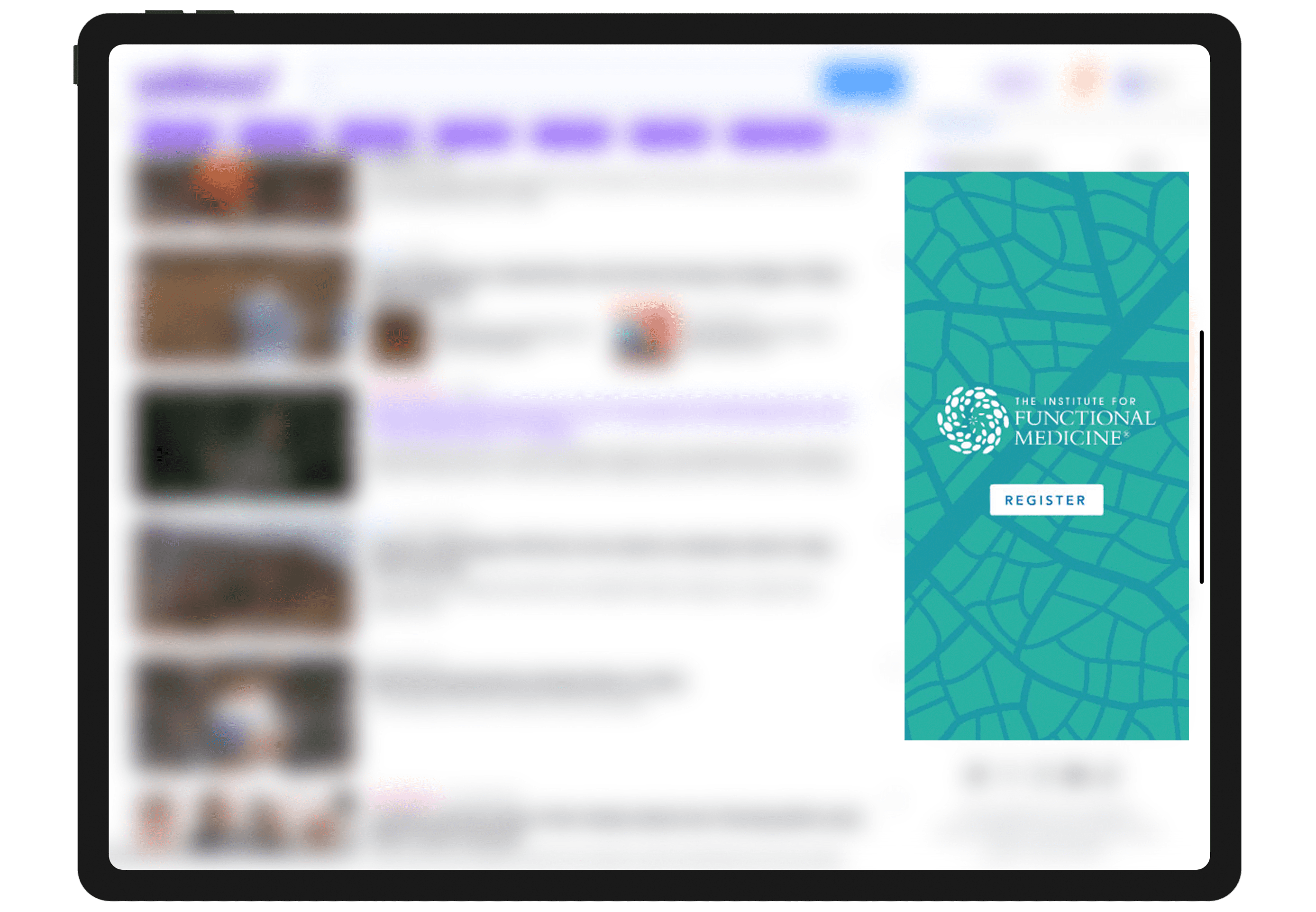 Precision targeted digital media drove a unique brand defining creative campaign and landing page. The campaign incorporated programmatic display, Facebook, LinkedIn, newsfeed and lead gen ads to drive prospects through the conversion funnel. And search captured high intent, quicker to convert prospects.
$52.00
COST PER CONVERSION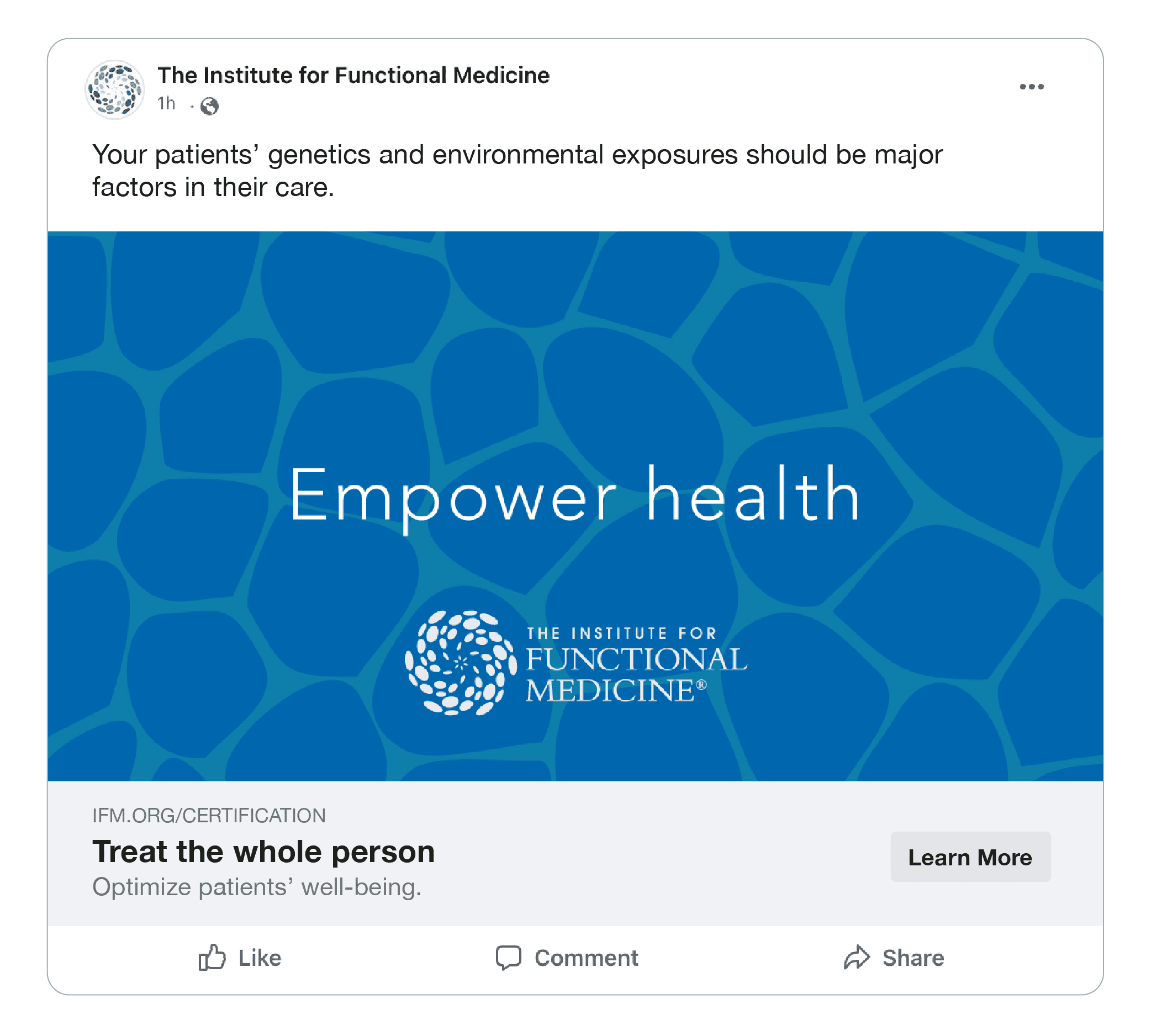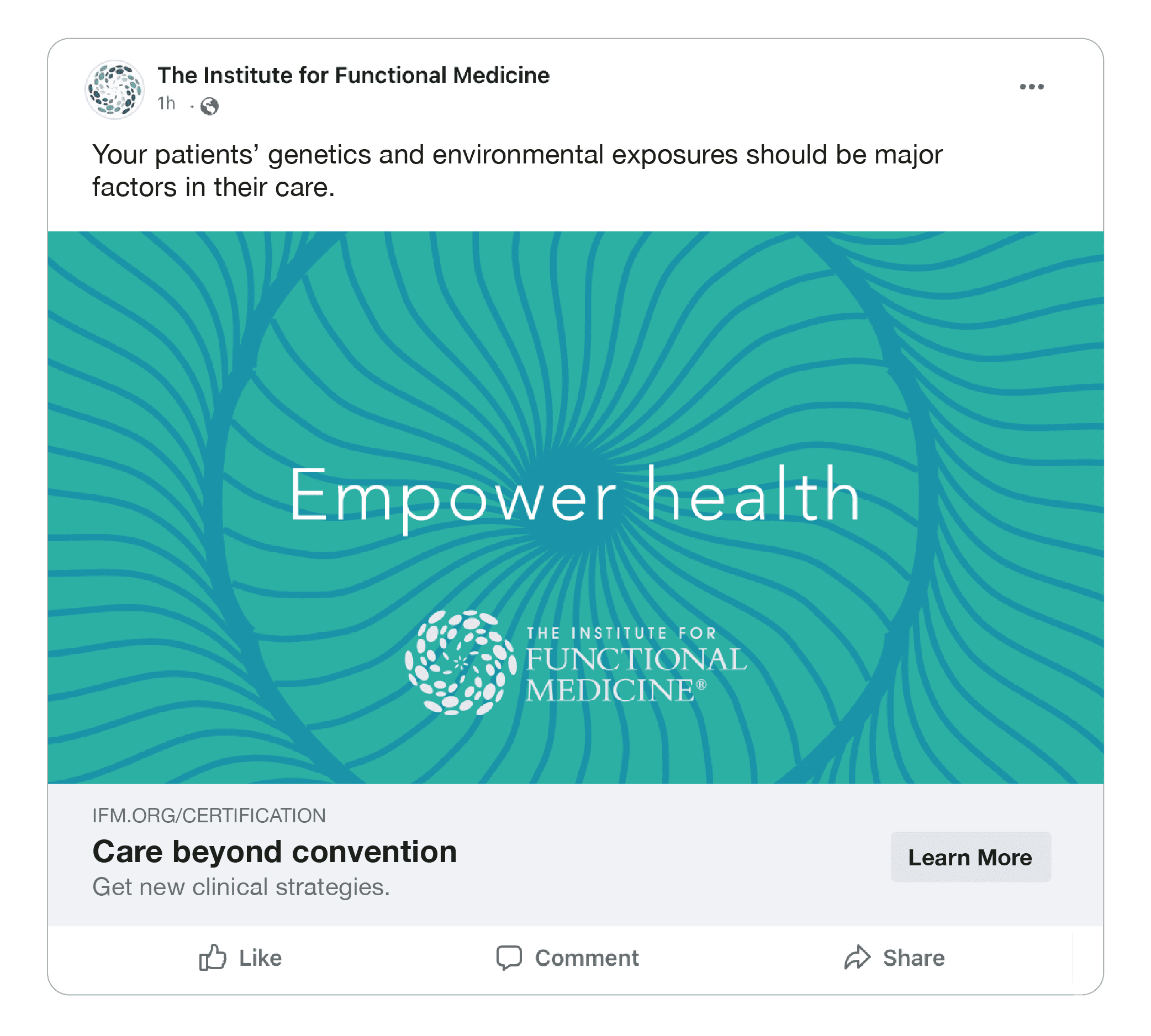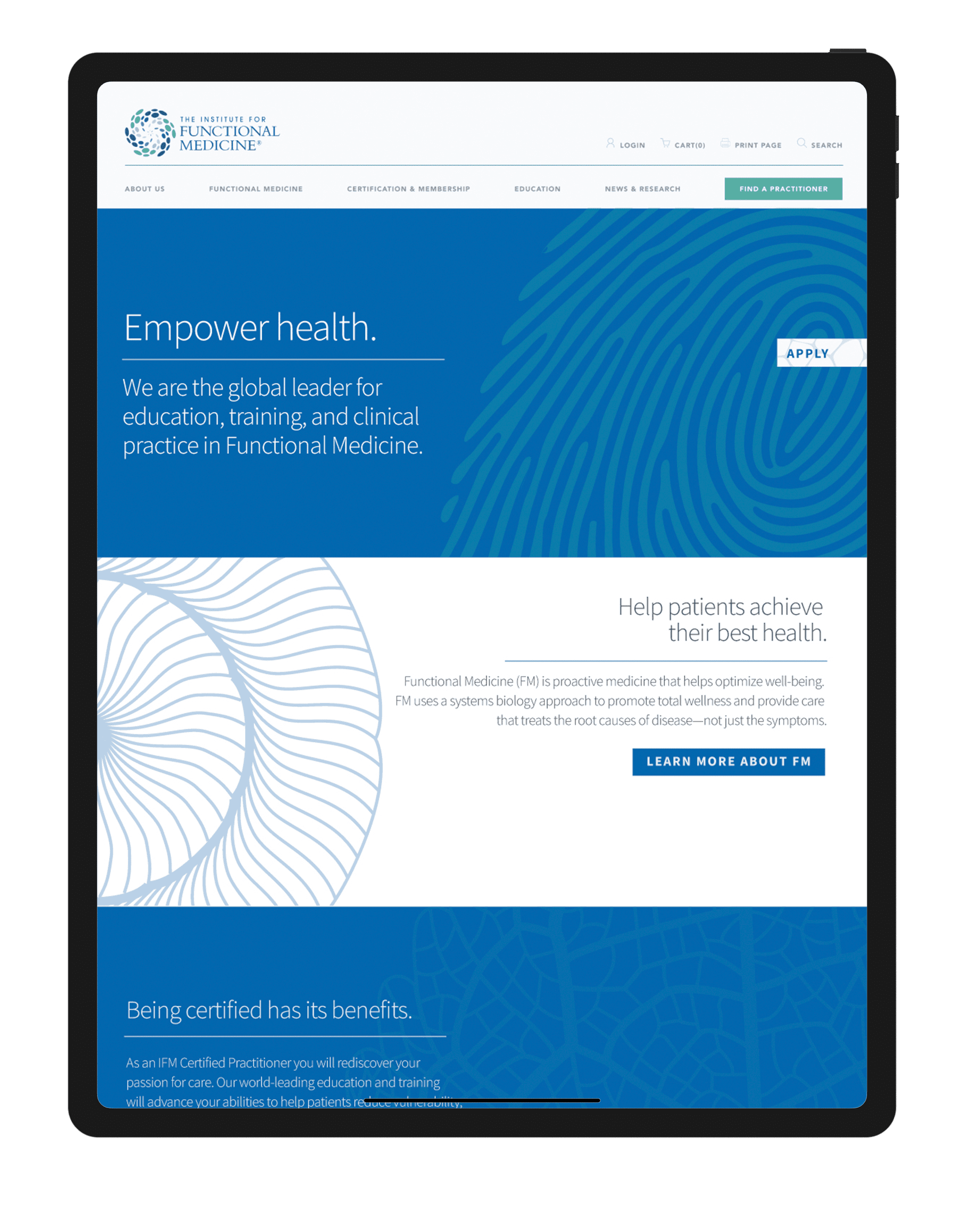 A targeting mix of one-to-one tactics, keyword and contextual CRM/occupational targeting, look-a-likes of prior converters and retargeting ultimately led to a successful outcome for a client with a unique audience and proposition with 85% new user visits to the website and a cost per conversion of $52, well below the $125 goal.