Stats Show Video Marketing is Taking Over in 2023 
Last year's top marketing studies concluded video is the future of advertising—here are the stats digital marketers should know.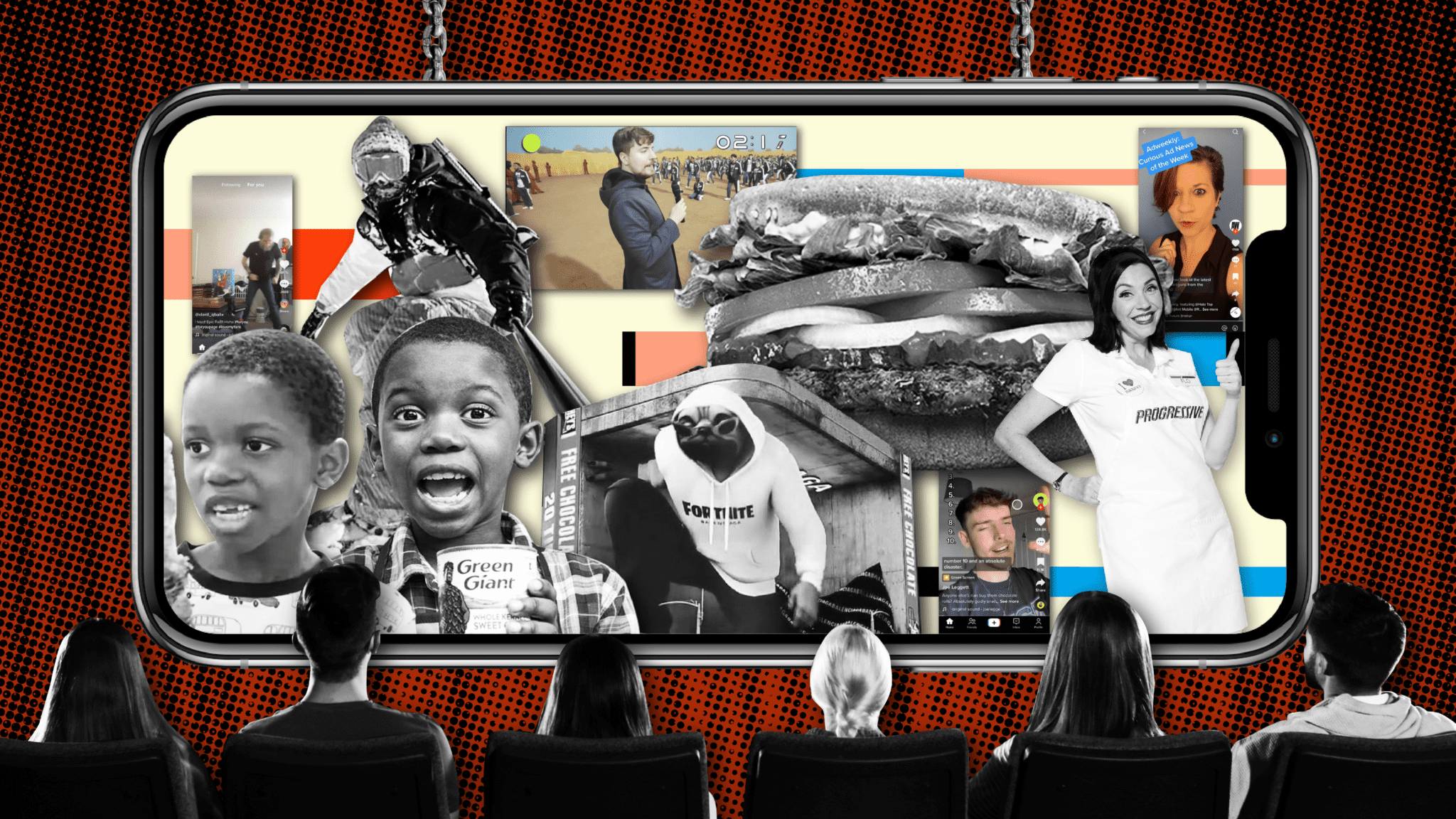 What do algorithms and humans alike devour with an insatiable hunger for more? 
Video content. 
No matter your business or budget, video content is one of the most powerful weapons in your marketing arsenal. 
If you hear "video marketing" and picture breakfast cereal commercials with expensive top-tier athletes, think again. Sure, there was a time when video advertising was reserved for big brands with sky-high budgets. 
But these days, video content can take a dozen forms, from traditional commercial ads to hashtag-driven user-generated content videos or sleek animated explainer vids. 
You don't have to take our word for it—the stats will speak for themselves. 
Here are five key conclusions we can draw from last year's top marketing researchers that explain why video marketing is the future of marketing in 2023 and beyond. 
1. Most businesses already use video marketing—does yours?
In 2022, Wyzowl published video marketing stats gathered over the course of eight years from over 500 respondents . After analyzing the biggest trends across time, the verdict is in: video is the marketing tool preferred by businesses and users. 
Wyzowl found that 86% of businesses budget for some form of video content marketing. That means if you're reading this article, you're likely already doing some form of video marketing for your business (or else you're reading this wishing that you did).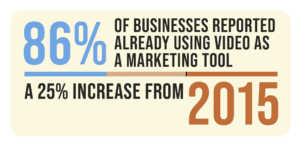 As video content becomes the norm, your customers have likely come to expect videos at the ready. The most common types of video content include: 
YouTube videos

Instagram reels

User-generated product reviews and testimonials 

Video advertisements

Behind-the-scenes videos

Screencasts and live streams 
If you're already creating some of the video content listed above, kudos! Now, the trick is to differentiate yourself from your competitors with innovative, brand-defining videos that expand your business's digital footprint.
2. Video content draws users to your website like moths to the flame. 
The speed at which you can deliver information via video is exponential compared to any other kind of content. So it should come as no surprise that Wyzowl's study also found that 9 in 10 marketers saw increased website traffic from video content.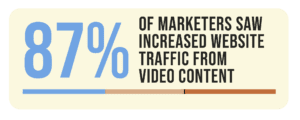 Stunning video content can entice your audience to become subscribers or navigate to strategic landing pages. Your business also gets a helpful boost for organic SEO along the way. It's a win-win for your customers  and your long-term digital presence.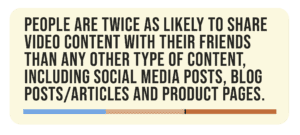 3. Traditional video ads are still popular (and effective).  
It's not all explainer videos and social media reels—tried and true video advertisements continue to be used across channels to peak the interest of audiences. From streaming services and cable television to YouTube and online video, 42% of marketers used some form of video ad content in 2022.

It's not just marketers who prefer to showcase their products in video format. When it comes to customer education, video is the clear winner. For almost three-quarters of users, video is the preferred way to understand more about a product or service.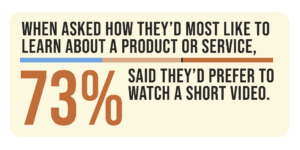 Customer education is especially necessary if you're offering something truly innovative (for instance, a SaaS company with complex, groundbreaking software). 
Most customers probably don't need an explainer video to use, say, a search engine. But they might have some questions about how it's possible to create a search engine for internal use at a workplace, in which case explainer video content is critical.
4. Your audience is insatiable—they want more video. 
Users are consuming drastically more video content than they were just a few years ago. Video is inherently immersive, meaning some users are far more likely to stick around to watch a video rather than, say, read an article.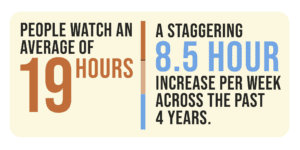 And we're not just talking about binging episodes of beloved Netflix series—people are watching branded content, and 88% of people say they want to see more of it.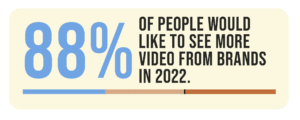 And the never-ending loops that characterize short-form social media videos mean the same user can watch your video several times before scrolling away. Whatever the reason, your brand is likely to have more video views than ever in 2023. 
5. Conversions don't lie—video content helps buyers make decisions. 
For hundreds of years, exceptional ads have convinced us to buy things we never knew we needed. And for the things we do know we need, video is a helpful decision-making tool. That's why 7 in 10 consumers have used video marketing materials to help them make a purchase.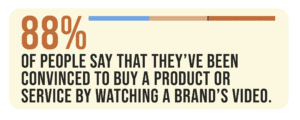 It makes sense. Photo- and text-based marketing often leaves too much to the imagination and doesn't do a product or service justice. So help your customer along on their journey by showing and telling them exactly how your product stands to benefit them. And whether they bite or not, you'll have built a little brand awareness in the process. 
New year, new video content strategy. Hey can help with that. 
The results are in—2023 is the year to flex your video marketing muscles and level up in your industry. If you're one of the 23% of non-video marketers struggling to get it done because of lack of time, or one of the 16% who feel like they don't know where to start, then you're in the right place.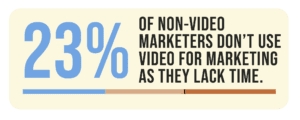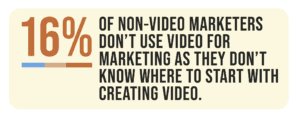 At Hey, we provide end-to-end video marketing services that include everything from writing, producing, filming, and editing. So let's start a conversation and see how we can help you define your brand with engaging new video content.